Back to all posts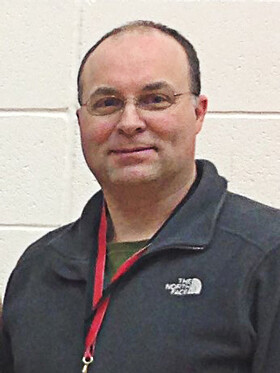 Chipewyan Lake School is pleased to welcome Patrick Lambton as its new Principal. Patrick, who has been with the division for the past five years, recently taught elementary, junior high and physical education at Gift Lake School. Before arriving in Gift Lake, Mr. Lambton educated students at Atikameg School; one of three Kee Tas Kee Now Tribal Council (KTC) schools. Lambton says previous experience has prepared him for this new challenge.
"During my eight years of pastoral work I did a lot of administration," said Lambton. "After completing my Masters of Education at the University of Alberta in Leadership and School Improvement and making my research/thesis topic "First Nations, Métis and Inuit Success", I was looking towards school administration. Chipewyan Lake became available and I thought that might be a good place to begin because it also included a lot of teaching."
While teaching in Gift Lake, Patrick coached junior high basketball and officiated games in the region. Lambton says extra-curricular activities is part of his education philosophy.
"I think it is important to seek out ways to help students learn, both academically and socially so that they can grow into skilled and caring citizens," says Lambton. "From my experience, I would say that it is important to be fair, firm, and fun when teaching students. Part of the educational experience should include extra-curricular activities, such as wood-working, computer club, and sports. I think that my educational philosophy synchronizes well with Northland School Division's primary goals of fostering lifelong learning, being successful in life, providing quality learning opportunities and safe and caring schools. One area I hope to continue to better understand is how to support success for First Nations students and make that more a part of a healthy school culture."
Lambton also believes that his philosophy meshes well with the division's Attendance Improvement Initiative 'Every Day Counts' and the Literacy Initiative. He adds that he will try to maintain the school's positive attendance record and use his literacy lead experience to create a foundation for student success.